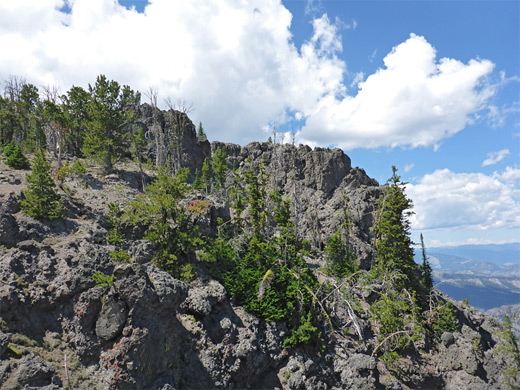 Sepulcher Mountain Trail
, Yellowstone National Park, Wyoming
Next:
Monument and Wedding Canyons, Colorado NM, Colorado
Also New:
Loop Trail
, Dead Horse Point State Park, Utah.
Fort Churchill State Historic Park
, Nevada.
Spruce Canyon Trail
, Mesa Verde National Park, Colorado.
Syncline Loop Trail
, Canyonlands National Park, Utah.
Two Ocean Lake Trail
, Grand Teton National Park, Wyoming.
Herdina Park
, Arches National Park, Utah.
Deerlodge Park
, Dinosaur National Monument, Colorado.
Gibbon Hill and Geyser Creek
, Yellowstone National Park.
Porphyry Basin
, San Juan Mountains, Colorado.
Berlin-Ichthyosaur State Historic Park
, Nevada.
Spring Canyon
, Capitol Reef National Park, Utah
SOUTHWEST HOTELS


Choose from the leading hotel chains via interactive maps or hotel directory; book direct to brand:


Arizona

,

California (N)

,

California (S)

,

Colorado

,

Idaho

,

Montana

,

Nevada

,

New Mexico

,

Oregon

,

Texas

,

Utah

,

Wyoming

Featuring 7,600 top hotels in 1,200 Southwest USA towns

SOUTHWEST LANDSCAPES
| | |
| --- | --- |
| | Ancient ruins, arches, badlands, beaches, cacti, canyons, caves, deserts, fossils, ghost towns, lakes, mountains, red rocks, sand dunes, scenic drives, trees, volcanic areas and craters and waterfalls |
Homepage:
Contribute to this website
SOUTHWEST ITINERARIES
Pre-planned itineraries for touring Southwest USA; maps, mileages, places to visit each day, and suggested hotels:
PLANTS OF THE WEST AND SOUTHWEST
SOUTHWEST HIKING
Descriptions of all trails in Southwest national parks and monuments, plus a selection in other areas.
Search for Trails
Trails by state:
Arizona
,
California
,
Colorado
,
New Mexico
,
Texas
,
Utah
,
Wyoming

Southwest Map
,
Southwest Links
,
Top Ten Places