Oregon Hotels
Choose from over 300 Oregon hotels in 73 locations from all the top chains - Best Western, Carlson, Choice Hotels, Hilton Hotels, InterContinental Hotel Group, Marriott Hotels, Motel 6 and Wyndham Hotels.

Find a hotel via City Directory, Oregon Map, Parks, Interstate Hotels or Brand Directory.



Oregon City Hotels Directory
Oregon Hotels Map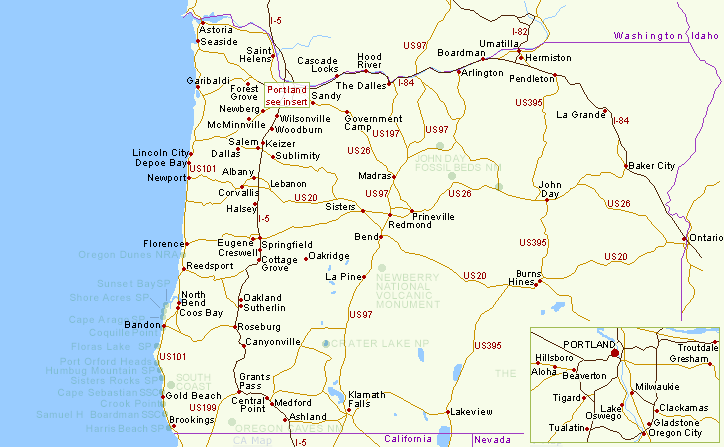 Switch to Oregon Attractions Map

Other hotel maps: Arizona, California North, California South, Colorado, Idaho, Montana, Nevada, New Mexico, Texas, Utah, Wyoming



Hotels near Oregon Parks and Wilderness Areas
(Distances are to the park boundary)




Oregon Interstate Hotels and Exit Listing
Oregon Hotel Brands

Below are property directories for featured Oregon hotel chains, categorized by average star rating.