.
BOISE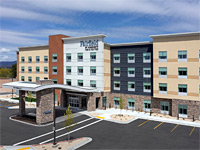 All Boise hotels

Fairfield Inn & Suites Boise West
Open May 2022
7881 W Emerald Street, Boise, ID 83704
Close to Boise Towne Square mall; on the north side, also within walking distance of many other shops and restaurants.
BOISE
All Boise hotels

Home2 Suites by Hilton Boise Downtown
Open October 2020
202 S 6th Street, Boise, ID 83702
Provides good quality, long stay accommodations, with a selection of studio and one bedroom suites, all including a fully equipped kitchenette.
BURLEY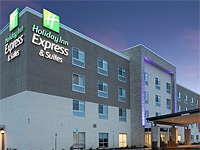 All Burley hotels

Holiday Inn Express & Suites Burley
Open June 2021
801 N Overland Avenue, Burley, ID 83318
The closet hotel to the Burley I-84 exit, along Overland Avenue, situated between a golf course and a row of restaurants & shops, including Walmart.
EAGLE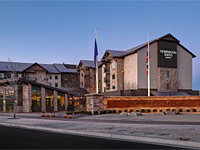 All Eagle hotels

Homewood Suites by Hilton Eagle Boise
Open December 2020
710 E Riverside Drive, Eagle, ID 83616
Upscale, all-suite/extended stay property beside Hwy 44 at the Palmetto Drive intersection, adjoining the Saint Alphonsus Medical Center.
HAILEY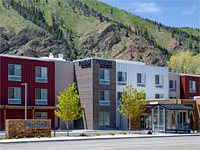 All Hailey hotels

Fairfield Inn & Suites Hailey Sun Valley
Open January 2021
711 N Main Street, Hailey, ID 83333
Marriott hotel with a north-central location in Hailey along Main Street (west side), close to a cinema, a supermarket and several restaurants.
IDAHO FALLS
All Idaho Falls hotels

Holiday Inn & Suites Idaho Falls
Open July 2020
3005 South Fork Blvd, Idaho Falls, ID 83402
Part of the Jackson Hole Junction project, also including shops, restaurants and other businesses; east of I-15 at the Sunnyside Road intersection (exit 116), 2 miles southwest of the city center.
ISLAND PARK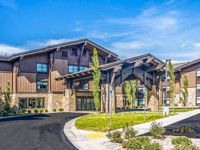 All Island Park hotels

SpringHill Suites Island Park Yellowstone
Open September 2020
4292 N Highway 20, Island Park, ID 83429
Marriott hotel overlooking the Henrys Fork River, along US 20, close to a few restaurants and other facilities but otherwise surrounded by hilly, forested land.
MERIDIAN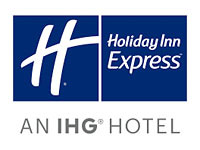 All Meridian hotels

Holiday Inn Express & Suites Meridian - Boise West
Open April 2023
2920 E Freeway Drive, Meridian, ID 83642
Replaces an earlier hotel of this brand, just down the street; set back from the access road at the edge of a small business park beside Interstate 84.
POCATELLO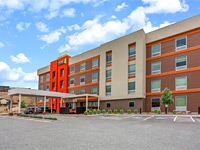 All Pocatello hotels

Home2 Suites by Hilton Pocatello
Open December 2021
2325 Via Caporatti Drive, Pocatello, ID 83201
Offers modern, extended stay/all-suite lodging - rooms are available in studio and one bedroom floorplans, all with a sofa bed and kitchenette.