Location
Only one major road passes by Lava Beds National Monument, on the northeast side, though unpaved tracks do approach from the west, the direction from which most visitors originate. The main road is CA 139 which links CA 299 near Alturas with Klamath Falls over the border in Oregon, and from this route a 40 mile scenic drive runs across Modoc National Forest land into the centre of the lava fields, which lie just south of the Tule Lake National Wildlife Refuge, an important resting place for migratory birds. The national forest covers a large area of the far north of California, and many tracks criss-cross the hilly terrain; a good route from the west starts at Macdoel on US 97 and winds through peaceful farming communities in Red Rock Valley then enters the pine forest, passing various lava flows and crosses the national monument boundary from the south, joining the scenic drive near the visitor center.
Lava Beds Map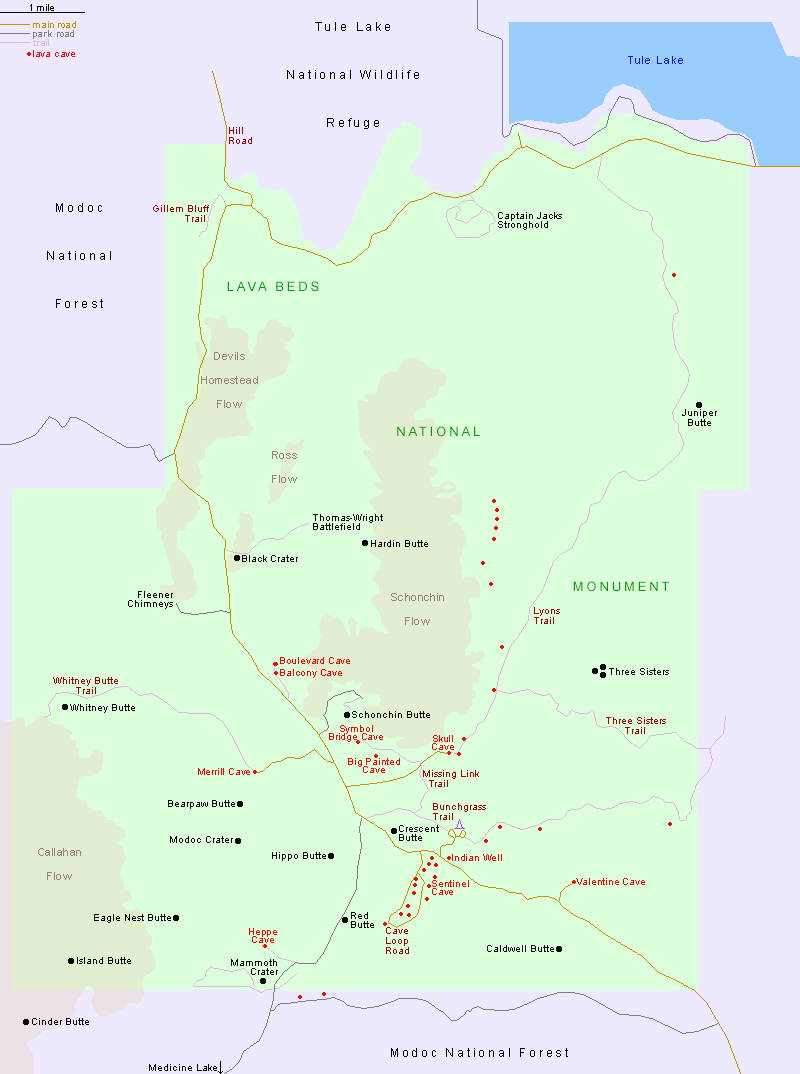 PDF format maps of Lava Beds National Monument, from the National Park Service:

Area map
(56 kb)
Detail map
(228 kb)
Lava Beds Hotels
There are few towns with hotels in far north California; the closest to the Lava Beds National Monument are
Alturas
(60 miles),
Weed
(68 miles) and
Mount Shasta
(80 miles). The nearest place is
Klamath Falls
in Oregon (40 miles).