1.
The Steward, Santa Barbara, a Tribute Portfolio Hotel
5490 Hollister Avenue, Goleta, CA 93111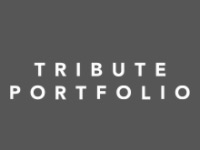 All accommodations at the Steward hotel are suites, contained within several blocks separated by gardens and palm trees, set in a peaceful neighborhood by the intersection of Hollister Avenue and Hwy 217, right on the border between Goleta and Santa Barbara. The Pacific Ocean is 1.5 miles away, at Goleta Beach Park. There are various shops & restaurants in the vicinity, and Goleta Valley Cottage Hospital. Amenities at the full service hotel include an onsite restaurant, a gift shop, an outdoor pool/hot tub, a convenience store and meeting/event space.

2.
The Leta Santa Barbara Goleta, Tapestry Collection by Hilton
5650 Calle Real, Goleta, CA 93117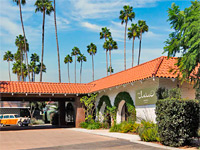 The Leta is a sizeable (160 room), elegant, full service hotel featuring an enclosed courtyard garden with palm trees and a large outdoor pool. The distance from Santa Barbara means slightly lower prices than lodging closer to the center, though Goleta provides all necessary facilities with plenty of restaurants and shops nearby. Santa Barbara Airport and Goleta Beach are both 1.5 miles to the south. The Hilton hotel has its own restaurant/bar - serving dinner & evening drinks, plus other amenities of guest laundry, meeting space and a business center.

3.
Courtyard Santa Barbara Goleta
401 Storke Road, Goleta, CA 93117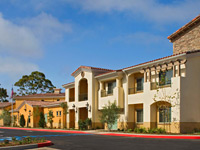 The Courtyard by Marriott is a recent addition to the hotel choices in Goleta, west of Santa Barbara, and it has a fine location along a quiet road adjoining a residential area, though also next to a modern shopping complex of several large stores and many restaurant, while just to the west are the many recreation sites of Girsh Park. The hotel features a stylish lobby with media wall, plenty of comfprtable seating, business center and the Bistro restaurant, open for breakfast & dinner. Also available are the usual pool/whirlpool (indoor), fitness center and meeting space. Access is via Storke Road, 2 blocks south of the US 101 freeway.

4.
Residence Inn Santa Barbara Goleta
6350 Hollister Avenue, Goleta, CA 93117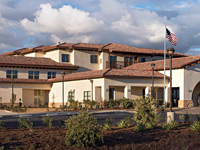 The extended stay Residence Inn occupies a spacious, tree-lined site along Hollister Avenue, across from Santa Barbara Airport; the city center is one mile east, and University of California is three miles south. All 118 suites include a full kitchen, and are available in two bedroom, one bedroom and studio layouts. Food for cooking can be ordered via the free grocery delivery service; also complimentary are wi-fi, daily hot breakfast and weekday evening socials. For leisure and relaxation, the hotel has a sports court, fitness center, outdoor swimming pool and fire pit.

5.
Hilton Garden Inn Santa Barbara/Goleta
6878 Hollister Avenue, Goleta, CA 93117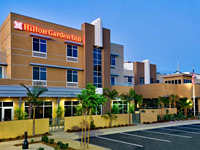 The Hilton Garden Inn benefits from a prominent location at the junction of Hollister Avenue and Storke Road, one block from US 101, part of a busy commercial area with many restaurants, and such stores as Costco, Hope Depot and Ross. This location is on the west side of Goleta, 3 miles from Santa Barbara Airport. Accommodations comprise regular rooms and two-room suites, and some have views of the Santa Ynez Mountains to the north. A fitness center, outdoor pool, 24 hour marketplace, meeting space, all-day restaurant, business/fitness centers and a rooftop bar are the main amenities.
6.
Hampton Inn Santa Barbara/Goleta
5665 Hollister Avenue, Goleta, CA 93117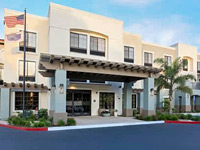 The Hampton Inn is part of the Silicon Beach business district on the east side of Goleta, along Hollister Avenue near the Hwy 217 intersection, a short drive from Goleta Beach and Santa Barbara Airport. Around a dozen restaurants are within one block, and free hot breakfast is provided on-site, available in a take-out version for guests leaving early. All 98 guest rooms contain a microwave and refrigerator, while the studio suites feature extra living space, a sofa bed and wet bar. The hotel is centered on a secluded courtyard garden and outdoor pool, shielded by a belt of woodland from neighboring businesses. A 252 sq ft boardroom is available for small meetings and events.

7.
Best Western Plus South Coast Inn
5620 Calle Real, Goleta, CA 93117-2319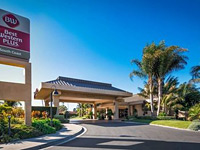 With mountain views, and beautiful landscaped grounds featuring gardens, tropical plants, a pool & a hot tub, the Best Western South Coast Inn is a relaxing place to stay, and well located - 3 miles from the nearest beach, a mile from all necessary facilities in the center of Goleta, and 6 miles from Santa Barbara. Rooms (121 of them) are large, modern and nicely decorated, containing a microwave/refrigerator, coffee making & ironing facilities. In addition to the expected complimentary continental breakfast, the inn hosts a free wine & cheese reception 3 evenings a week.
8.
Motel 6 Goleta - Santa Barbara
5897 Calle Real, Goleta, CA 93117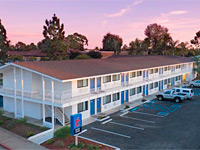 Motel 6 Goleta is located along the main shopping street in town, Calle Real, close to the US 101 intersection, so guests are within a short walk of many restaurants, stores and entertainment centers. The 88 rooms are modern in appearance, and contained within a clean-looking, exterior corridor building, which has a small frontage along the main road but extends back quite a way. At the rear is a secluded, tree-lined outdoor pool, while other facilities are coin-operated laundry, wi-fi, and a refrigerator/microwave in select accommodations.