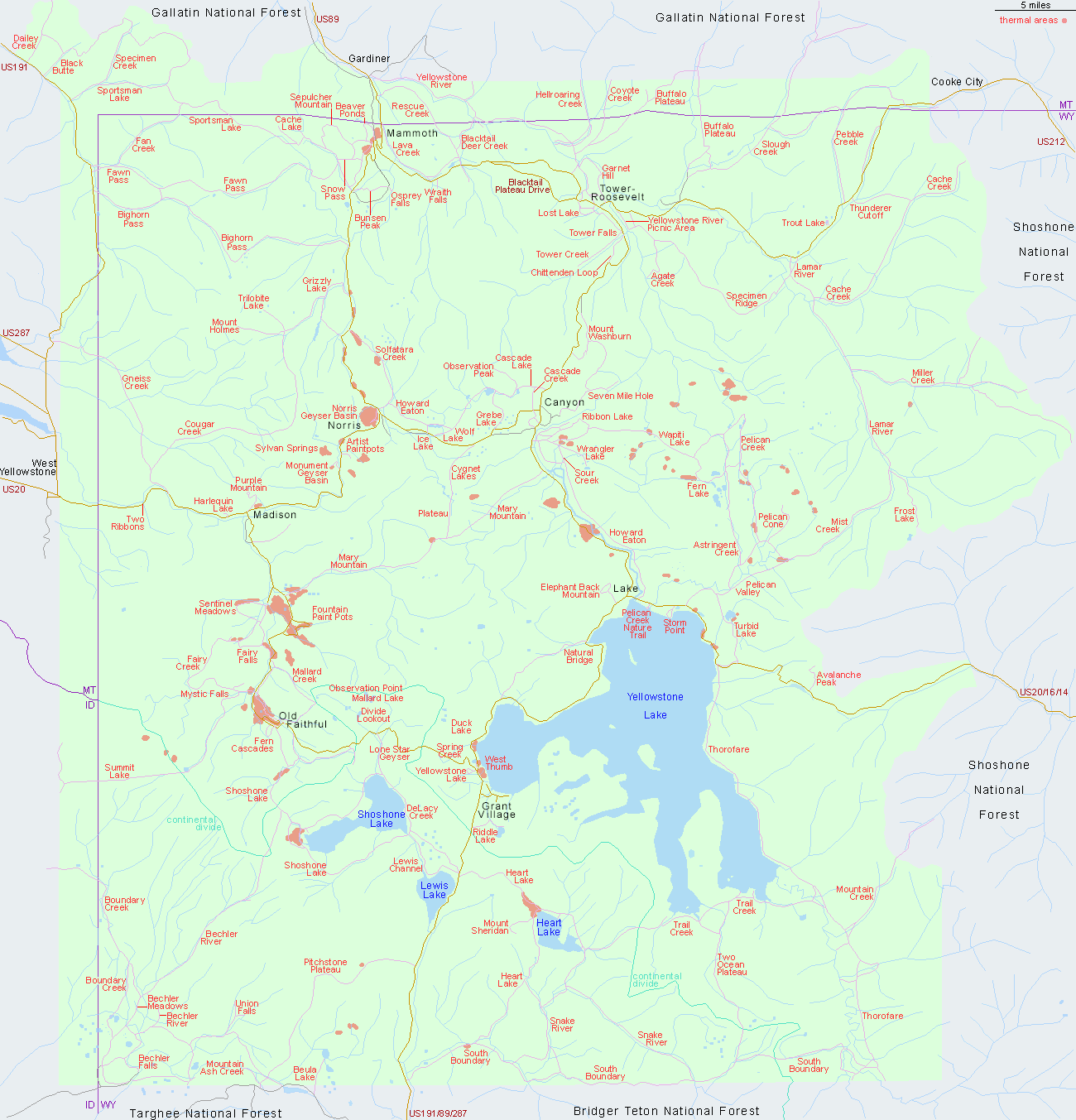 Switch to general
Yellowstone Map
.
Route Descriptions for all Trails in Yellowstone
Southeast
- West Thumb Geyser Basin and the southern mountains
East
- Canyon, Yellowstone Lake and the high country further east
North
- Mammoth Hot Springs, Tower/Roosevelt and sites further north
West
- Madison Junction and Norris Geyser Basin
Southwest
- the Upper, Midway & Lower geyser basins, and longer trails to Yellowstone's 'Cascade Corner'
Other Yellowstone Maps
A map of the Lower, Midway and Upper Geyser Basins is given on the
Madison - Upper Geyser Basin
section, and of the upper end of the Grand Canyon of the Yellowstone in the
Canyon
section.

PDF format map of Yellowstone National Park
, from the National Park Service (1.5 mb), with separate maps of the Mammoth, Old Faithful, Canyon, West Thumb and Fishing Bridge areas.